custom making your Departments Police vehicle.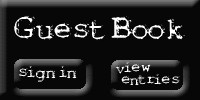 Welcome to South Texas Creation 

of Houston

We offer special hand made metal diecast police cars for that special someone.  The diecast's are a 1:24 scale model and fits perfect on your desk or shelf.  We can also design that special police car for a family member or friend.  If you are looking in changing your police vehicle design, come on in and give us a chance.  See your new design in a much smaller version.   Thank you for stopping by.  Tell a friend...

You can also pruchase vehicles at this Location

Click here to view us on Facebook